Project Description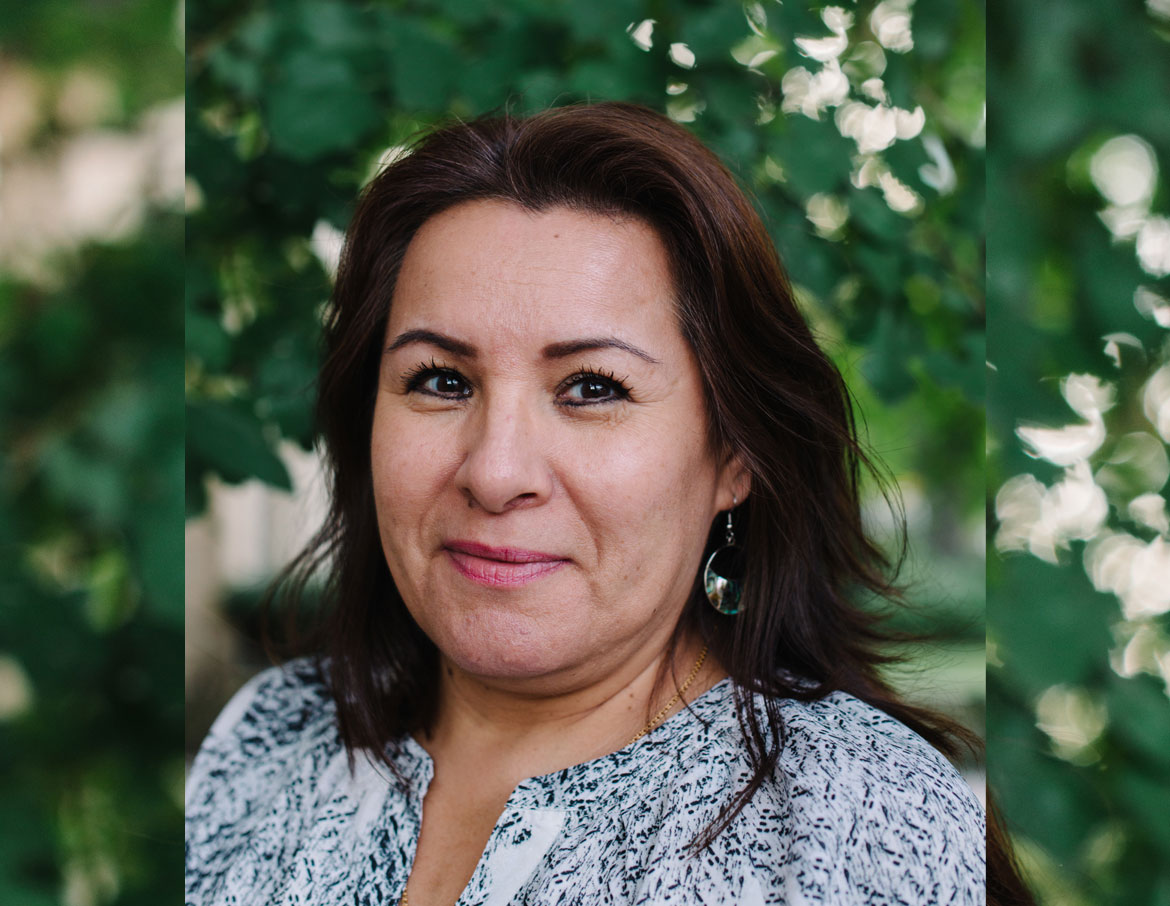 Jennifer Odjig, Wiikwemkoong Unceded Territory
She is the proud mom to three young men and a furry dog named Miguel. Her greatest achievement is raising her family. Parenthood is a fulfilling journey that comes with many challenges and countless rewards of laughter, encouragement, and resilience. For many years, her and her husband John spent hours at arenas everywhere watching their boys play ice hockey. They made lifelong friendships and are truly fortunate to have these memories. Camping and fishing were also favoured. Their extended families and cultural roots continue to play a critical role in our lives. Jennifer often reflects on her years as a young girl and three women in her life who have influenced her greatly. Her Mom, her Auntie Lena and her Grandma Lucy have each given Jennifer teachings that she carries and are like pillars in decision-making and moving forward in this time of reconciliation.
In the workplace Jennifer's area of expertise is IT, an expert in business analysis, managing change and process improvements. She graduated from George Brown College, Business Administration Accounting. A knowledge seeker, life-long learner, tenacious about the greater good with a diverse background in Public Administration, Health Benefits Management, Banking and Corporate Travel. Working, studying, volunteering, and advocating for Indigenous space is part of her life and one of the reasons why Metrolinx created an Indigenous Relations office in 2018. Reconciliation through continuous education is a small step forward.
Jennifer's tips for life: Treat yourself with respect. Mind, body, and spirit. Education is empowering. Learn something new every day. Nurture our children. They are precious, wondrous minds soaking up everything they see, touch, and feel.